FOOTBALL SOCCER CARDS PRICE GUIDE
The Football-Soccer Cards Price Guide 1880-1980 is packed full of info
Much more than just prices, it's a bible of facts, dates - and secrets!
The 1st football card 1870s, 1st packets 1880s, 1st stickers 1914 - all
were British inventions.
Later in 2018, a new website and after that volume I of my cards price guide
will be released. It will be crammed full of info!
By the expert, as seen on TV, in "Stuck On You" (ITV 2017).
4 years in the making, it's a bedtime book as much as a catalogue.
It will list & show cards from A&BC to Baines, Bruguera to Cicogna, FKS...
to Zaini. A million words! 50 months of work, colour, 300 pages, 1000s of pix
For updates on this and daily cards news follow us on these channels:
Later in 2018 a NEW website too! HOWEVER, the old website is still
live, with myriad rare cards. Just click these pictures to see 1000's ...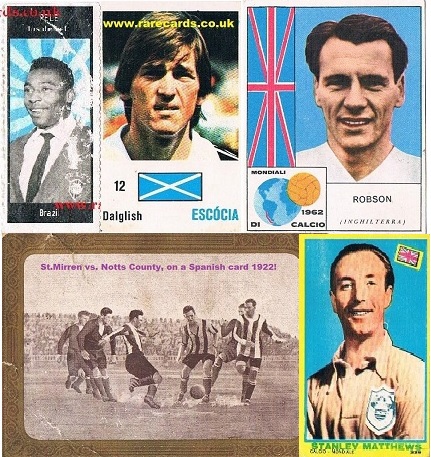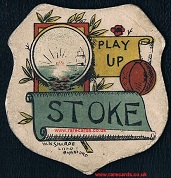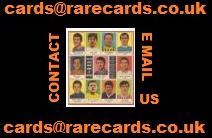 NOTE: the above STOKE card by Sharpe's was issued c.1878-1883.
Neither this card, nor the oval card of Bolton Wanderers, as shown on TV, on
"Stuck On You" were the very first cards - no matter what TV says - but they
they were close to first! Soccer cards were first made in the 1870's, in England.
Soccer stickers were first made in 1914, in Scotland! And, no matter what TV
tells you, Italians did not invent the packet of soccer cards in 1960. It's a lie.
It was yet another British invention, patented by John Baines 70 years earlier.
MUCH much more to come in my book ... watch the above blogs for more news
This site is that of the founding editor of Football Card Collector Magazine
This website is copyright unto this same editor.
© C.A. Wilkes ©